Great Books to Read for Asian American Pacific Islander (AAPI) Heritage Month(and all year)
This Asian American/Pacific Islander Heritage Month, celebrate the many cultures and stories within the AANHPI community with books by authors of Asian, East Asian, Native Hawaiian, and Pacific Islander heritage and cultures. Discover more books by Asian American and Native Hawaiian/Pacific Islander authors and share these incredible narratives year-round using the hashtag #RepresentAsianStories. Uplift AANHPI voices, this month and every month!
Young Adult Books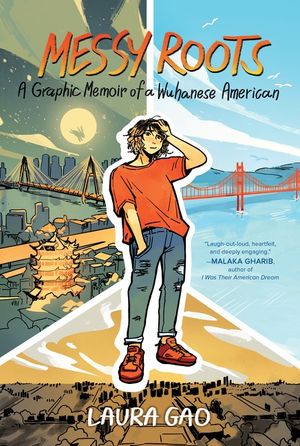 After spending her early years in Wuhan, China, riding water buffalos and devouring stinky tofu, Laura immigrates to Texas, where her hometown is as foreign as Mars—at least until 2020, when COVID-19 makes Wuhan a household name.
In Messy Roots, Laura illustrates her coming-of-age as the girl who simply wants to make the basketball team, escape Chinese school, and figure out why girls make her heart flutter.
Insightful, original, and hilarious, toggling seamlessly between past and present, China and America, Gao's debut is a tour de force of graphic storytelling.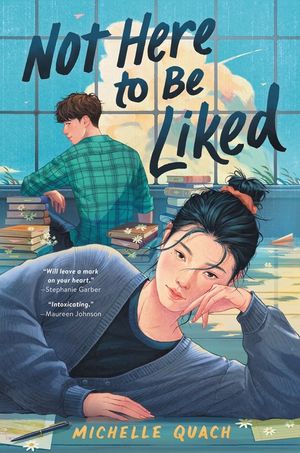 Eliza Quan is the perfect candidate for editor in chief of her school paper. That is, until ex-jock Len DiMartile decides on a whim to run against her. Suddenly her vast qualifications mean squat because inexperienced Len—who is tall, handsome, and male—just seems more like a leader.
When Eliza's frustration spills out in a viral essay, she finds herself inspiring a feminist movement she never meant to start, caught between those who believe she's a gender equality champion and others who think she's simply crying misogyny.
Amid this growing tension, the school asks Eliza and Len to work side by side to demonstrate civility. But as they get to know one another, Eliza feels increasingly trapped by a horrifying realization—she just might be falling for the face of the patriarchy himself.
The year is 1926, and Shanghai hums to the tune of debauchery.
A blood feud between two gangs runs the streets red, leaving the city helpless in the grip of chaos. At the heart of it all is eighteen-year-old Juliette Cai, a former flapper who has returned to assume her role as the proud heir of the Scarlet Gang—a network of criminals far above the law. Their only rivals in power are the White Flowers, who have fought the Scarlets for generations. And behind every move is their heir, Roma Montagov, Juliette's first love…and first betrayal.
But when gangsters on both sides show signs of instability culminating in clawing their own throats out, the people start to whisper. Of a contagion, a madness. Of a monster in the shadows. As the deaths stack up, Juliette and Roma must set their guns—and grudges—aside and work together, for if they can't stop this mayhem, then there will be no city left for either to rule.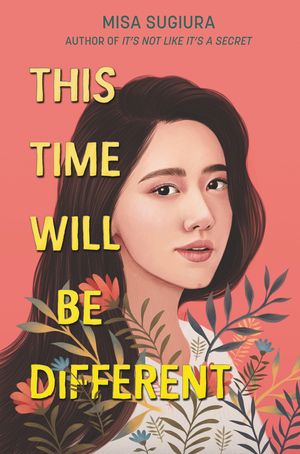 Katsuyamas never quit—but seventeen-year-old CJ doesn't even know where to start. She's never lived up to her mom's type A ambition, and she's perfectly happy just helping her aunt, Hannah, at their family's flower shop.
She doesn't buy into Hannah's romantic ideas about flowers and their hidden meanings, but when it comes to arranging the perfect bouquet, CJ discovers a knack she never knew she had. A skill she might even be proud of.
Then her mom decides to sell the shop—to the family who swindled CJ's grandparents when thousands of Japanese Americans were sent to internment camps during WWII. Soon a rift threatens to splinter CJ's family, friends, and their entire Northern California community; and for the first time, CJ has found something she wants to fight for.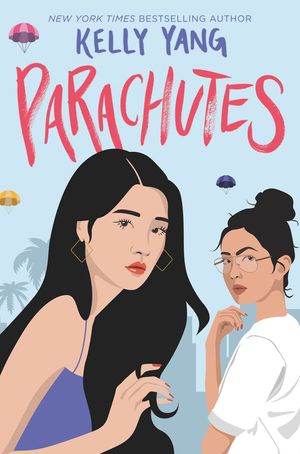 They're called parachutes: teenagers dropped off to live in private homes and study in the United States while their wealthy parents remain in Asia. Claire Wang never thought she'd be one of them, until her parents pluck her from her privileged life in Shanghai and enroll her at a high school in California.
Suddenly she finds herself living in a stranger's house, with no one to tell her what to do for the first time in her life. She soon embraces her newfound freedom, especially when the hottest and most eligible parachute, Jay, asks her out.
Dani De La Cruz, Claire's new host sister, couldn't be less thrilled that her mom rented out a room to Claire. An academic and debate team star, Dani is determined to earn her way into Yale, even if it means competing with privileged kids who are buying their way to the top. But Dani's game plan veers unexpectedly off course when her debate coach starts working with her privately.
As they steer their own distinct paths, Dani and Claire keep crashing into one another, setting a course that will change their lives forever.
10:00 p.m.: Lucky is the biggest K-pop star on the scene, and she's just performed her hit song "Heartbeat" in Hong Kong to thousands of adoring fans. She's about to debut on The Tonight Show in America, hopefully a breakout performance for her career. But right now? She's in her fancy hotel, trying to fall asleep but dying for a hamburger.
11:00 p.m.: Jack is sneaking into a fancy hotel, on assignment for his tabloid job that he keeps secret from his parents. On his way out of the hotel, he runs into a girl wearing slippers, a girl who is single-mindedly determined to find a hamburger. She looks kind of familiar. She's very cute. He's maybe curious.
12:00 a.m.: Nothing will ever be the same.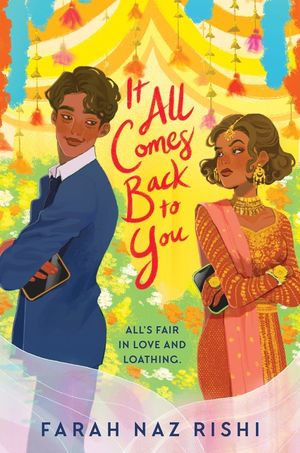 After Kiran Noorani's mom died, Kiran vowed to keep her dad and sister, Amira, close—to keep her family together. But when Amira announces that she's dating someone, Kiran's world is turned upside down.
Deen Malik is thrilled that his brother, Faisal, has found a great girlfriend. Maybe a new love will give Faisal a new lease on life, and Deen can stop feeling guilty for the reason that Faisal needs a do-over in the first place.
When the families meet, Deen and Kiran find themselves face to face. Again. Three years ago—before Amira and Faisal met—Kiran and Deen dated in secret. Until Deen ghosted Kiran.
And now, after discovering hints of Faisal's shady past, Kiran will stop at nothing to find answers. Deen just wants his brother to be happy—and he'll do whatever it takes to keep Kiran from reaching the truth. Though the chemistry between Kiran and Deen is undeniable, can either of them take down their walls?
Jason Zhou survives in a divided society where the elite use their wealth to buy longer lives. The rich wear special suits, protecting them from the pollution and viruses that plague the city, while those without suffer illness and early deaths. Frustrated by his city's corruption and still grieving the loss of his mother who died as a result of it, Zhou is determined to change things, no matter the cost.
With the help of his friends, Zhou infiltrates the lives of the wealthy in hopes of destroying the international Jin Corporation from within. Jin Corp not only manufactures the special suits the rich rely on, but they may also be manufacturing the pollution that makes them necessary.
Yet the deeper Zhou delves into this new world of excess and wealth, the more muddled his plans become. And against his better judgment, Zhou finds himself falling for Daiyu, the daughter of Jin Corp's CEO. Can Zhou save his city without compromising who he is, or destroying his own heart?
At seventeen, Mei should be in high school, but skipping fourth grade was part of her parents' master plan. Now a freshman at MIT, she is on track to fulfill the rest of this predetermined future: become a doctor, marry a preapproved Taiwanese Ivy Leaguer, produce a litter of babies.
With everything her parents have sacrificed to make her cushy life a reality, Mei can't bring herself to tell them the truth—that she (1) hates germs, (2) falls asleep in biology lectures, and (3) has a crush on her classmate Darren Takahashi, who is decidedly not Taiwanese.
But when Mei reconnects with her brother, Xing, who is estranged from the family for dating the wrong woman, Mei starts to wonder if all the secrets are truly worth it. Can she find a way to be herself, whoever that is, before her web of lies unravels?
This captivating fantasy seamlessly weaves ancient Chinese mythology into a sweeping adventure of immortals and magic. Inspired by the legend of the Chinese moon goddess, Chang'e, this debut is the first in a romantic duology. With its lush world-building, strong female protagonist, and vivid characters, this tale of love, sacrifice, and honor is topping all the fantasy must-read lists. 
It's been a long time since a book as powerful and relevant as Ribay's third novel has come along, telling the story of a boy named Jay whose entire plan for his final semester of high school is to play video games, until he learns his Filipino cousin Jun was a victim of President Duterte's war on drugs. No one else in the family wants to discuss it, but Jay needs to find the truth behind his cousin's murder, even if it means traveling to the Philippines to get it. He isn't at all prepared for what he learns there, especially the fact that Jay himself had his own part in Jun's death. 
Juvenile Books
Mia Yang has a lot of secrets. She lives in a motel, not a big house. Every day, while her parents, who are immigrants, clean the rooms, Mia manages the front desk.  Her parents hide people who are immigrants. And if the mean motel owner, Mr. Yao, finds out they've been letting them stay in the empty rooms for free, the Yangs will be doomed. Mia wants to be a writer. But her Mom thinks she should stick to math because English is not her first language. It will take all of Mia's courage, kindness and hard work to get through this year.
The fake dating storyline is nothing new, but this sapphic spin feels fresh and joyful. Alternating points of view between Hani and Ishu will draw readers in and have them rooting for the couple until the very end. Heartfelt and fun, Hani and Ishu's Guide to Fake Dating also deftly touches on issues like Islamophobia and biphobia while still focusing on the happily ever after.
When Lily's family moves to Washington to be with her ailing grandmother, or Halmoni, the last thing she expects is to encounter a magical tiger she's heard about in Halmoni's Korean folktales. She soon learns that the tiger is the key to uncovering Halmoni's past and possibly saving her life. When You Trap a Tiger is a powerful story about one of our greatest powers — storytelling and the effects those stories have on who we become. 
This first book in Graci Kim's A Gifted Clans series infuses Korean folklore with magic, humor, and heart to create a fantastical adventure story about sisterhood and the power of belonging. This enchanting debut is a brilliant addition to the Rick Riordan Presents line. 
Perfect for fans of Rick Riordan, Aru Shah and the End of Time follows 12-year-old Aru who tends to stretch the truth. When three classmates try to catch her in a lie, she lights a lamp that releases an ancient demon whose job it is to awaken the God of Destruction. With her classmates and her mother frozen in time, Aru must work to save them all by finding the reincarnations of the five Pandava brothers, protagonists from the Hindu epic poem, the Mahabharata. Full of magic and mayhem, this book is one you won't want to miss!  
Eleven-year-old Sonali loves watching Bollywood movies but knows that people don't break into song and dance in real life. Or do they? With a twist of magical realism, That Thing About Bollywood is a sweet story that teaches readers the importance of expressing emotions even when you would rather bottle them up. 
Reha feels torn between two worlds: school, where she's the only Indian American student, and home, with her family's traditions and holidays. But Reha's parents don't understand why she's conflicted—they only notice when Reha doesn't meet their strict expectations. Reha feels disconnected from her mother but then Reha finds out that her Amma is sick. Reha is determined to make her Amma well again. She'll be the perfect daughter, if it means saving her Amma's life. 
Easy Reader Books
Paj Ntaub, a young Hmong girl, moves into a new home with her family. As the seasons change, so too does her world as she encounters both birth and death. As this curious girl explores life inside her house and beyond, she collects bits of the natural world. But who are her treasures for? A heartfelt story that weaves together threads of family life, community and culture, the natural world, and the power of stories.
Breathtakingly illustrated by Dung Ho, Eyes that Kiss in the Corners is Joanna Ho's love letter to not just Asian children, but all children. Her debut picture book gloriously celebrates individual beauty and confidence and highlights how precious a supportive family can be. The perfect book to read at any age and a piece of art that will be shared for years to come. 
The Name Jar is a tender story of a young Korean girl and her concerns about acceptance and identity upon joining an American school. Unhei tells her new classmates that she will choose an American name from the ones they suggest and imagines what life will be like as a Suzy or Amanda. Throughout the book, Unhei experiences many conflicting pressures from wanting to be like her classmates to desiring to please her family. Ultimately, Unhei realizes the beauty and value of her own name, and she chooses to keep that name even with her new, American friends Unhei means "grace" or "graceful." 
This adorable story is all about Danbi, a young girl who has recently immigrated to the United States and is so excited to start school, but when she does start school, she finds that she can't get anything right. As she works to navigate her two cultures and with the help of her imagination, Danbi finds her way and leads her classmates on a fun and memorable parade! You won't want to miss this fantastic story! 
This precious picture book follows a young Indian American girl, Laxmi, who never paid much attention to the tiny hairs above her lip until one of her friends points them out saying that they'd help her pretend to be the perfect cat since they look like whiskers. Laxmi starts to notice body hairs all over, and this body positive story is all about celebrating heritage and learning that hair isn't just for heads! It grows everywhere! 
Don't forget to check out our new Overdrive eBooks and Audio books check them out with Libby
Categories:
Adults
All Ages
Arts & Culture
Audio Books
Book Club
Comics
Easy Reader
eAudio
eBooks
Fiction
Graphic Novels
Kids
Nonfiction
Science Fiction and Fantasy
Young Adult